Shopping Cart
Your Cart is Empty
Thank you for your business!
You should be receiving an order confirmation from Paypal shortly.
Exit Shopping Cart
What do we need?
Fabric, especially flannelette & cottons

Quilt batting

Yarn (suggest Red Heart ® or similar worsted weight

Cash or gift cards
What can you do:
VOLUNTEER

Attend the next Group Hug (dates in the Calendar)
Attend our annual Hug-A-Thon (our major work bee)

Become a Member

Donate goods and/or funds

Use our Thrifty Smile Cards

Save Country Grocer (LC) receipts

Take you empties to Encorp (Duncan)

Spread the word!
Support our fundraising efforts by ...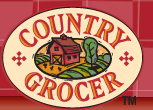 Saving your receipts from Country Grocer (Lake Cowichan). We receive cash-back which we use
to purchase items for special events.
Do you have extra Canadian Tire Money lying around in your wallet, car console, or drawers? Put it to good use! Handmade Hugs gratefully accepts Canadian Tire money. This 'money' is used to help us purchase the items not normally donated but still necessary like extension cords or tote storage bins.
Check with your friends, family, social groups, and clubs -- it's amazing how many people have Canadian Tire money lying around!
This program is a great way to support Handmade Hugs Society by doing something you're already doing -- shopping!
When you use a Smile Card to pay for your purchases at any Thrifty Foods location, 5% of the amount loaded on the card goes toward Handmade Hugs. You can get a Smile Card from any Director, at any event, or you can contact us through email and we will send you one via snail mail.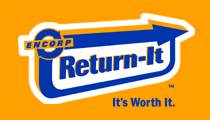 Island Return-It (Encorp)
Save your bottles and cans and return them to Encorp in Duncan. Ask to have the funds donated to Handmade Hugs Society. That's it, easy-peasy.
Helping in any way goes a long way.
If you do not live in the Cowichan Valley, but would like to help your own community the way we're helping ours, please click on Contact Us to request more information. We have step-by-step instructions, forms, patterns, suggested contacts and more.
Our goal is to spread Handmade Hugs Society to every community throughout our province. We are a local charitable organization -- you can be too!
/